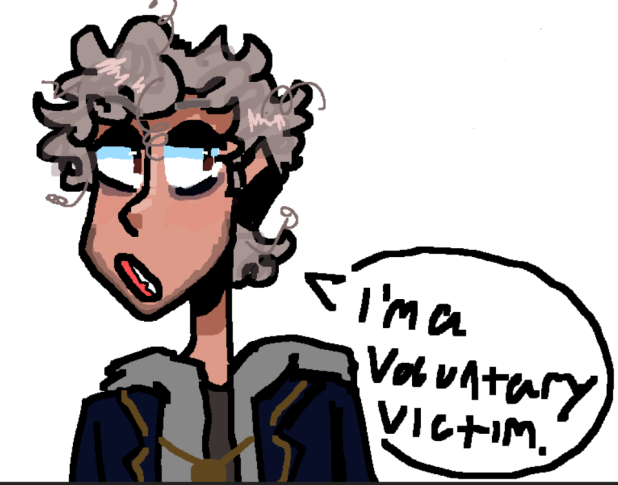 name: antwan hovachelik
nicknames: andy works!
age/age range: like 25-30?
pronouns: he/they
gender: masc-aligned non-binary. mostly masc, though.
orientation: panromantic asexual.
source, if fictive: free guy (2021)
fun fact: looped "RAZZMATAZZ"(album) by IDKHOW over 400 times.
member id: madiq
fav. song:mad iqs - i dont know how but they found me
lyric from song: paralyzed by the sum of your parts, oh-oh, abstract with a human heart.
fav battlebots: tombstone, icewave.
quotes:

"TBA"
"TBA"
"TBA"
----------
hello, im antwan. i like videogames. ive not got much to say here. im just kinda one to hang around.
----------
is this person in the control room?